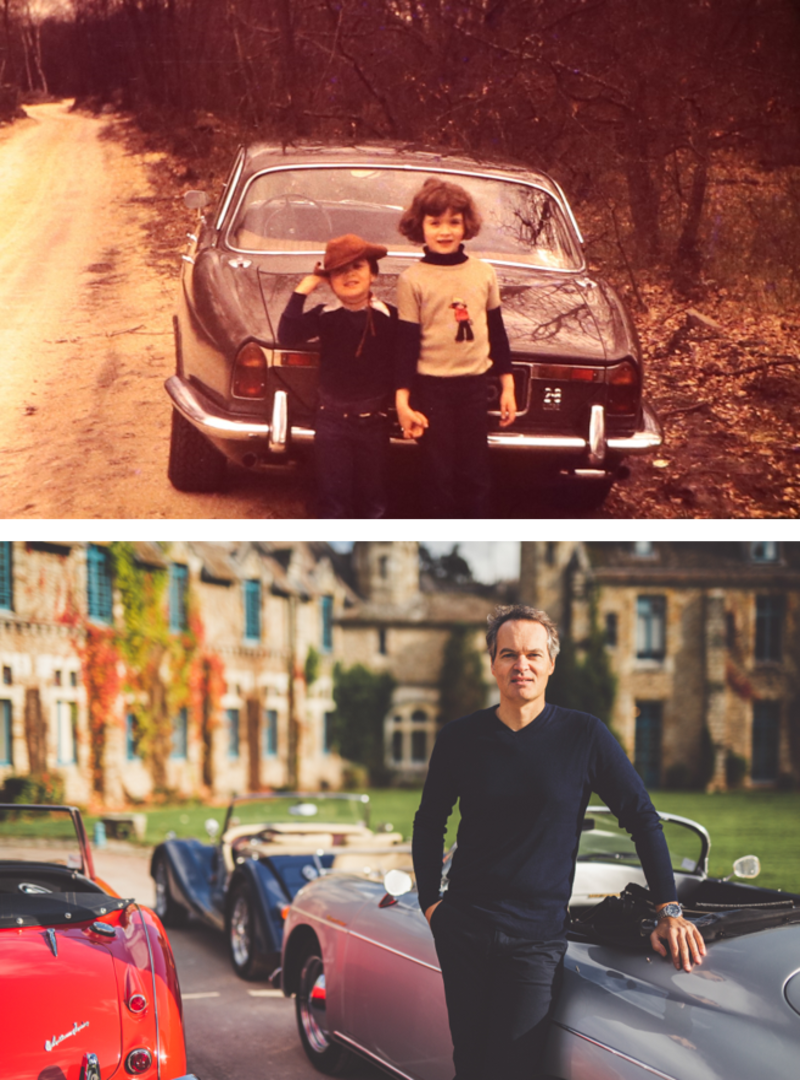 The son of a car collector, Sébastien spent his childhood sitting at the wheel of his father's cars, dreaming that he would drive them. From the crossing of Sardinia every summer in MGB in 1963 to the electric opening of the Bonnet of the Impala in 1965, his memories are filled with precious moments. He waits patiently every weekend, during which, to the sound of La Callas, he repairs a roadster headlight, changes the morgan's reel or attends the sale of some models. In 1992, at the age of 19, he decided to buy his first car, a 1967 MGB GT, which marked the starting point of his collection. Three years later, he landed a job in the field of automobile fleet insurance, while at the same time training in drama at the National Theatre in Chaillot, satisfying his passion for art.
Twenty years pass during which Sébastien is active in large companies. He then refines his perception of customer satisfaction and his taste for negotiation. He continues to expand his collection, with the memory of this first time at the age of five, on his father's lap behind the wheel of his Fiat 500.
He realized in 2018 that the world of vintage cars was an excellent vector of emotion and communication, as well as a formidable playground for the development of the commercial relationship. In this bubble imbued with magic, where the music of the engine and the beauty of the curves allow to let go, the present moment invades the space. These shared moments seal authentic bonds reinforced by the pleasure of being behind the wheel of iconic cars, symbols of the 1950s and 1960s. Sébastien decided to create CARTIS in order to put his passion for the automobile and his quest for excellence at the service of the satisfaction of his future customers.