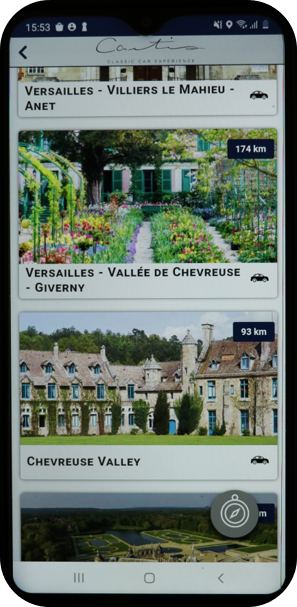 For a weekend
Versailles – Chevreuse Valley –
 

Giverny

Rent one of our classics and explore the most beautiful routes in the Chevreuse Valley.
Inspiration
Then take the road of the Impressionists, in the footsteps of the great painters of the ephemeral, discovering the inspiring flowery paradise of Claude Monet in the heart of his home in Giverny designed as a true work of art.
A place where idleness reigns like a call for ultimate relaxation and where these words spoken by this renowned painter take on their full meaning: « Color is my daily obsession, my joy and my torment.»
Book your journey: + 33 (0) 6 63 22 76 84
---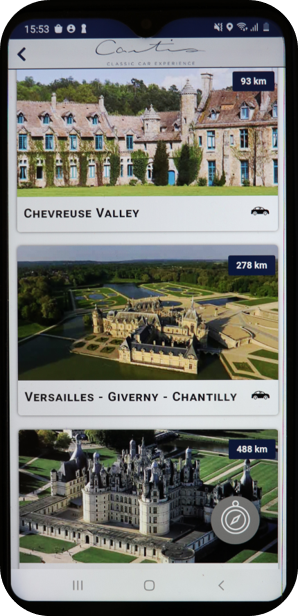 Versailles – Giverny – Chantilly
Thanks to our Sat Nav app, discover the most beautiful roads of the Chevreuse Valley and then take the Impressionist Route to the village of Giverny.
Inspiration
After a visit to Claude Monets House or the Impressionist Museum, stay the night in this beautiful village.
The next day, take the road through the French Vexin Natural Park to reach the Château de Chantilly. Discover the beauty and calm of one of the most beautiful hotel addresses in the region, a partner of Cartis Classic Car to stay and dine as a couple or as a family.
On the 3rd day, on your way back to Versailles, at the wheel of your classic car, make a stop in Auvers-sur-Oise and discover its little-known heritage as well as the history of the Impressionist painters who stayed there.
Book your journey: + 33 (0) 6 63 22 76 84